Company Mission Statement
to deliver a service which is "right first time"


to maintain and build on our reputation as a professional, high quality construction service


to exploit and build on the skills and professionalism of NJBC workers to ensure we continue to deliver the highest quality workmanship and levels of customer satisfaction

Federation of Master Builders (FMB)
NJBC Ltd prides itself on delivering a high quality, personal service which sets the company apart from its competitors. To back this, NJBC is a member of the Federation of Master Builders, a trade federation of small and medium-sized building firms. All FMB builders have to work to a strict code of practice which they commit to every year when they renew their membership. The code of practice covers their relationship with customers throughout the building process.


Government-backed standards - Trustmark
NJBC has had its standards endorsed by the government-backed Trustmark scheme which helps consumers find reputable tradespeople to carry out quality work on their home.


Investor In People
The Investors In People Standard is internationally recognised as a model of good business practice. It demonstrates that the organisation is committed to its people as a method of improving its performance. As a customer, you can be reassured that our employees are customer focused and that the organisation has had to conform to strict standards in business practice and policy to achieve the award.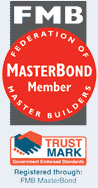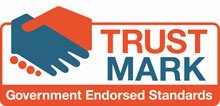 Return to the Top | Return to Navigation